Ballet Dancers - HELP! DANCE AND SCHOOL CLASHING!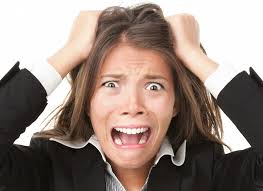 Ballet Dancers - HELP! DANCE AND SCHOOL CLASHING!


Dear Odette,
I think I asked you a similar question a few months ago but it's going to get very real. I am stressing out as in 2014 I will have:
- Mock exams (12 exams) in January covering 2 weeks
- Whilst doing rehearsals for a dance show
- And continuing on with my Phoenix Dance Theatre Programme. (twice a week)
WHAT DO I DO? Me and my dad were thinking on the 2 weeks of mocks, I wouldn't do any dancing but overall i feel so disloyal and I just want to do well in my GCSE exams. They are VERY important. We think I might need to quit another class but this will effect my local dance teachers view on my position in the show - nobody really understands; they think it's just a silly show but I feel that you might no the feeling when you can't do stuff at dancing.
I am really worried about what to do.
Orla
============================================
Reply by Odette
To:- Ballet Dancers - HELP! DANCE AND SCHOOL CLASHING!
Hi Orla,
Thanks for your message, I hope I can calm your thoughts and reassure you that it'll be ok! I totally understand the position you're in and it must be tearing up your mind, but don't panic. This is clearly an extremely busy and important time
for you, which you will soon accomplish to look back and feel relieved you survived!
First things first, your GCSE's are very important. I'm glad you realize this, but you must put full attention to working hard in this area of your academics, just like you would in ballet.
I know it is tricky to fit in your dance committments as well, but to not put so much pressure on yourself, you have to accept that you can't do everything at once. If you need to take a few less dance classes whilst you have your GCSE's, then it needs to be done. As hard as this might sound, it doesn't make you undedicated or disloyal to dance. Even when I was at a vocational dance school studying my GCSE's, the ballet side of our schedule became much less strenuous and we were allowed to focus more on our upcoming exams.
If you can work out with your dance school to have some sort fo permission to be excused whilst you have your GCSE's then they should understand this. Obviously, dance is important to you so you don't want to miss out but you also have to find a balance. You don't want to be feeling stressed out, so talk to your family and dance teacher to see what they can suggest for you too. You're not on your own!
Best wishes,
Odette