Ballet Pointe Shoes - Catching up in the Ballet Class
Ballet Pointe Shoes - Catching up in the Ballet Class


How can I catch up to the rest of the girls in my Ballet class? I am a young teen that is just now starting out in Ballet. I am 14 years old, and the same age as most of the people in my class. 85% of my class is on pointe, but since i started late, I am not. I have been dancing for a few months and want to be on point in a couple of months. My ankles are pretty strong. But, i want to learn the basics and catch up to the rest of the girls ASAP. How can I do this? What are the basics that I need?
Thanks,
A young Dancer
============================================
Reply by Odette
To:- Career Development Plan - Catching up in the Ballet Class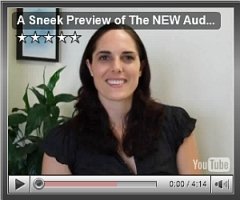 Remember, just like I did before I went en pointe, ballet students MUST take responsibility for their own strengthening prior to beginning pointe work.

Australian dancer, Lisa Howell has made a video which explains how pre-point strengthening works.

Don't leave it to your teacher!

You can watch this pre-pointe video
yourself here
(just wait for the page to load up then the video is on the top right of the page).
Hello,
Thank you for your query, it is great to hear from you.
I gather you have recently just started ballet, so it is absolutely natural to feel slightly behind the other girls. Do not worry about this, as I'm sure the other girls all took their time to gather the strength and basics of
ballet too.
It is crucial not too rush into anything too soon, especially pointe work. You will definitely be able to be on pointe, but the timing will depend on if you are ready. Take a look at my page,
Pointe Ballet Shoes - Are you Ready?
Also, have a look at the video above if are wanting to begin pointe, as it will give you the extra tips which are crucial in beginning pointe.
The basic technique of ballet is essential to get secure in order to advance in ballet. These basics include factors such as correct alignment, posture and balance. The following page will give you all the basic skills you need,
Ballet Dance Lesson.
You can secure these basics with various
ballet exercises.
You may want to focus on strengthening your core stability as ballet movements all begin in the core. The core strength comes from your abdominal muscles and it's important because it helps with your general strength, balance and stability as a dancer.
Try doing some pilates exercises as pilates is ideal for dancers and supports the strength that's required.
What you need to do is focus purely on yourself and not get too tangled with comparing yourself to the other girls -
"Our business in life is not to get ahead of others, but to get ahead of ourselves."  E. Joseph Cossman
Set your own little goals and targets that you aim to achieve. Be your own competition.
All the best,
Odette
ps.
To become the best dancer you can be, learn the Seven Secrets .....
go to my
'Seven Secrets of Ballet' page