Ballet Pointe Shoes - Can I Start?
Ballet Pointe Shoes - Can I Start?


Hello, my name is Olivia and I'm 14 years old. I am currently taking 5-6 classes a week at my dance school, and I have been going there since I was 10. I love dance so much, and my teacher thinks I've improved a lot considering I was such a late starter, and I think I've caught up with the girls in my classes who've been dancing their whole lives. My problem is that I only starting taking ballet when I was 12 (doing modern and acro before) and I've really been working hard at it ever since. I really want to start doing pointe, and I think I'll be ready as I have a steady demi pointe and good turnout, but is it too early still? Most girls in my class are en pointe and have been for a long time, so do you think it would be good for me to ask my teacher if she thinks it's the right time for me to start pointe classes, and maybe ask what else I can do to make sure I can soon. I know there can be no harm from asking, but I don't want to embarrass myself if she truly thinks it's too early and I won't be ready for a while, please help!
===========================================
Reply by Odette
To:- Ballet Pointe Shoes - Can I Start?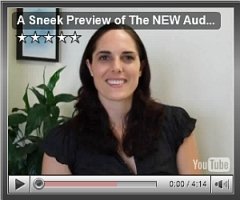 Remember, just like I did before I went en pointe, ballet students MUST take responsibility for their own strengthening prior to beginning pointe work.
Australian dancer, Lisa Howell has made a video which explains how pre-point strengthening works.
Don't leave



it to your teacher!
You can watch this pre-pointe video
yourself here
(just wait for the page to load up then the video is on the top right of the page).
Hello Olivia,
Thank you for your message it's great to hear from you. It sounds like you are at a really good stage in dance and if pointe is the next step for you, then that is what you can work towards.
I didn't start ballet until I was 8, having done gymnastics before, then I started pointe at a very gradual start at aged 11. It would be good for you to look at the video above about pre-pointe. The ebook will fill your knowledge with the essential information you need to know about pointe, which none of your class will probably realise even though they are already on pointe.
Even when you start pointe, it never has to be straight in the deep end to tricky steps and center work. It should always be taught at a gradual pace, so it is not a silly question to ask your teacher.
Especially if you are feeling ready, then don't be embarrassed to ask whatever the outcome. Either way, you will get positive feedback so you know what you can further improve.
Go for it Olivia, you have nothing to loose! There are no questions that are not allowed to be asked in ballet, so don't be afraid.
Don't forget, your teacher at the moment is also your guide and mentor so she is the person who can be there to help you.
Keep in touch and let me know what she says.
Best wishes,
Odette