Ballet Pointe Shoes - Starting Pointe Work
Ballet Pointe Shoes - Starting Pointe Work: -


hi, i have a question! im 12 and i started ballet at 11. (i also did it 1 year when i was 2) My dance teacher moved me to pointe this year, and i haven't ever done pre-pointe. I was just wondering if i should stay in ballet or move to pointe. i LOVE dance!!! Also, we use russian pointe shoes, which are suppose to be harder. please help!
==============================================
Reply by Odette
to Ballet Pointe Shoes - Starting Pointe Work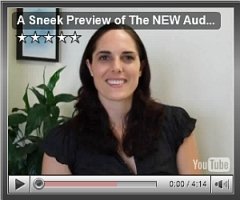 Remember, just like I did before I went en pointe, ballet students MUST take responsibility for their own strengthening prior to beginning pointe work.

Australian dancer, Lisa Howell has made a video which explains how pre-point strengthening works.

Don't leave it to your teacher!

You can watch this pre-pointe video
yourself here
(just wait for the page to load up then the video is on the top right of the page).
Hi there!
Thank you for your question!
Firstly, for anyone beginning pointe work and looking for extra guidance to get you prepared take a look at the video above. In this video, Australian dancer, Lisa Howell has made a video which explains how pre-point strengthening works.
I love your enthusiasm for dance, it's so nice to see other young dancers out there who have the passion!
Pointe work is a whole new phase for dancers and it sounds like you're completely ready for this - your dance teacher guided you and you are the right age, so that's very promising!
Starting pointe should be a very gradual process in which the dancer can not only strengthen the feet and ankles, but also confidence and balance on pointe.
Pre-pointe sounds
like a good idea because it will gently ease you into pointe work allowing you to focus on what the movements feels like. Dancing with ballet pointe shoes is much more challenging than wearing ballet flat shoes.
If it's possible, I'd advise you to go to both ballet and pointe classes if you can. Dancer's starting to wear pointe shoes really need to be given some separate time from ballet class to concentrate on pointe.
You don't want to sacrifice your ballet classes for pointe because the continuous training you're doing in ballet classes will make you stronger, therefore giving you more strength for pointe.
However, if it's not possible to do both classes then I'm sure it won't matter if you do a few pointe classes as oppose to ballet classes.
I'm not too familiar with russian pointe shoes but if you're school suggest to wear them then I'd follow their guidance to begin with. You say they're supposed to be harder which is a good thing because it's important to have support in your shoes.
If you find after a while they don't quite suit to your feet then you can always look for other alternatives.
Searching for the right ballet pointe shoes is sort of another phase for a dancer. You're feet are always growing and changing so once they've settled down you'll feel more able to know what suits you best.
You can always come back to me in the future if you have more questions on the brand of ballet pointe shoes, or anything else! I'm happy to help!
Good luck and enjoy!
Odette
ps.
To become the best dancer you can be, learn the Seven
Secrets .....
go to my
'Seven Secrets of Ballet' page