Ballet Pointe Shoe Tips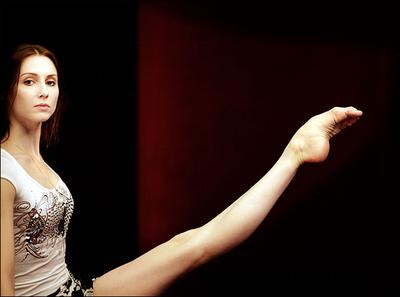 Ballet Pointe Shoe Tips


Odette,
I have a small injury on my achilles tendon because I haven't been stretching my calf muscles enough, so I can't go up on pointe right now but I was just wondering if you knew any tips for pointe shoes that I could use?
For example, is there any tricks I can do to define the arch of my foot more by doing/altering my pointe shoes?
I know not to compare my feet on pointe to those a professional dancer as they dance many more hours than I do and that my feet AREN'T like Svetlana Zakaharova's (above), but are there any little secrets or tricks I can use to loosen up my pointe shoes and help them mould to my feet better, to give a more aesthetically pleasing look?
I appreciate your patience and help,
Orla
============================================
Reply by Odette
To:- Ballet Pointe Shoe Tips
Hi Orla,
Thank you for your message - it immediately caught my eye, because I also had a very minor injury on my left achilles tendon when I was younger. I remember it didn't hugely affect my dancing, but pointe work was a struggle for a while as it became very sore every time I went up onto pointe.
If you are treating it and keeping on top of letting it heal, then carry on, but I have a few suggestions which will be helpful to you. I saw a physiotherapist who worked with me to try and find the solution to what was making it hurt. Whilst it was probably just heavy workload, we also noticed my left leg was weaker at the time and it stimulated right from the tops of the legs (glutes). So, just make sure in all your dancing that you are activating
the whole of the leg muscles, from the glutes, to make sure there isn't extra strain put on your achilles tendon.
The physio also massaged my achilles tendon, as it was very tight and 'bulked' up. I immediately felt a difference and more free in the achilles, which helped get rid of the pain.
Don't worry that you have to stay off pointe for now, because it is best to let it be pain free before you tackle pointe again.
Even though the highly arched feet look amazingly beautiful, trust me, they can be very hard to manage! The flexibility and looseness in the feet and ankle can be extremely hard to build strength.
To make your feet look flattering in your pointe shoes you want to make sure they aren't too bulky and compliment your foot line. I think this is harder when you are in training and younger, because although you want the shoe to look nice, you also need the pointe shoe more for support.
There are ways you can learn to work together with your foot and pointe shoe to create a nicer look. I know lots of dancers slightly cut the shank in the shoe to make it bend and compliment the arch. Yet these are all little tricks that take time and experiements to master.
Mainly, I would say make sure you break the shoes in well enough to help it mould to your foot. Whether it means wearing them at home with bare feet and a thick pair of wolly socks to get them softer, or stamping on the box to make it flatter... you also have to find what works for you.
I hope this helps more, but please do keep in touch and let me know your thoughts!
Best wishes,
Odette