Dance Auditions
Pursue Your Dancing Dream!
Dance auditions are key for every young dancer to take the next step and follow the dream to success. Auditions can help you get noticed and find you opportunities that can lead you soaring as a dancer!
I am sure many of you may have already experienced dance auditions. My very first audition was way back when I was 8 years old, and I was auditioning to dance in the pantomime!
How things change, because three years later I was auditioning for a world class vocational ballet school. Seven years after that, I found myself in one of the finest ballet companies as a professional dancer.
I know that auditions can be an anxious time, they can make you worried or on edge.
Yet auditions are there for a reason and they can really help push your dream to become a reality.
Whatever the situation and however big or small the audition, they are all just as important.
Each audition I did as a dancer become more and more important. As I was getting older and more experienced, I realised that each audition was making a significant difference in my future as a dancer.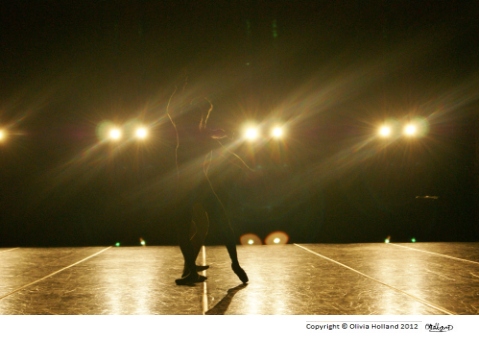 When I was 18, I found myself auditioning for a job and a real professional career. The time went so quickly compared to when I was jut auditioning for the pantomime!
Yet this next stage to become a professional is a really big part of a dancer's life, especially when you have spent nearly your whole childhood training to become a dancer.
It takes so preparation and effort, there are many things you need to do before you even go to the dance audition. First, you have to put together a dance CV. This is very important because it is what ballet companies judge you on first before they have even seen you.
You have to put all your experience on your CV, including your training and performances. It should be well set out and easy to read. Directors are very busy people and you have to grasp their attention with your CV.
Along with your CV, you also have to send a selection of ballet photographs. I was fortunate enough at my school to have a photographer already organised so, if possible, I would definitely advise to get yours professionally prepared.
Especially dancers auditioning for a job in a ballet company, the competition is tougher than ever. There are many, many talented dancers in the world who are all competing for the same type of job.
The ballet photographs act as a first round for dance auditions, along with a CV too. There often are so many applicants for auditions, it is impossible to see them all. Therefore, the photographs are an audition in themselves and will determine whether you get selected for the actual dance audition.
The photographs should include a head shot and some full length dance positions in your best dance wear.
For girls, your position should be on pointe as well as an exciting jump. For men, catch an impressive jump and show a good line.
The secret tip to giving yourself an even better chance in auditions is to send a DVD of yourself.
Every ballet company will accept a DVD, but then it is just whether they have time to actually watch it!
But, if they do, it can give you a valuable opportunity to show off your dancing skills. Whether it is a DVD of a ballet class or performance (or both!!), this can already give you an advantage over the other candidates.
Dance auditions are all about being prepared and ready for the moment. Of course you will be nervous, but if you know what you are doing then it will make you feel that bit more assured.
I suggest you ALWAYS triple check on the location of the audition, the travel details and all your equipment to make sure you have EVERYTHING you need.
A little (or a lot!) positive visualization always does the trick to calm your nerves. Do not ever panic, but feel confident in yourself and enjoy the moment to be in the spotlight as a dancer.
return from Dance Auditions to Ballet Dancers Guide homepage or alternatively back to Audition Tips