History of Ballet
From the Very Beginning
History of ballet has developed elegantly through the centuries. Since it very first began, it has expanded and formed traditions that are still present with us today. 
Starting with the history of ballet eras, you will see the 7 distinct periods in ballet. Believe it or not, ballet goes back 600 years.
It is easy to think that ballet began in France, because all the ballet terms are in Frence.

However, ballet actually began in in Italy during the late 1400's.
The word 'ballet' comes from the Italian word 'ballo' and it was the french who adapted it to 'ballet.'
History of Ballet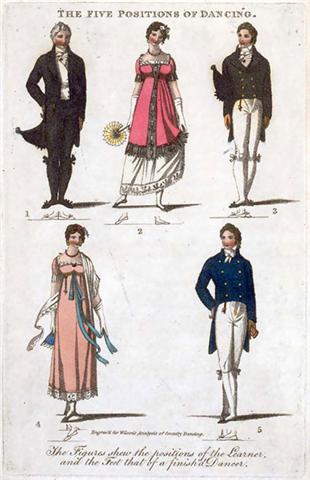 Originally in Italy, the dancers were trying to imitate fencing and soon they added mime and acting which were all set to music.
Ballet started to become popular when the French King, Henry the Second, married an Italian lady, Catherine Medici in 1533.
Catherine Medici introduced France to the same kind of elegant ballet she had known from Italy.
Ballet gradually became more complex and the pupils had to practice on the backs of chairs for more support.
The steps got more tricky and the dancer's needed balance, so the ballet bar was developed.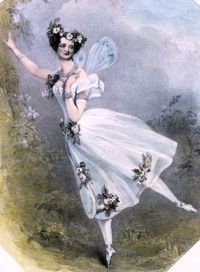 Pointe ballet began to develop much more in the 1800's.
It is the ballerina, Marie Taglioni, who is considered the first to perform on pointe.
However, towards the end of the romantic era there was a downturn of interest in ballet. In Russia, the ballet kept going and traditions were continued with all the skills of the dancers.
At the beginning of the 20th century, Russian dancers like Diaghilev created a worldwide sensation that was to change ballet history forever.
The legendary Ballet Russes brought a new energy and life to ballet that formed revolutionary artist, dancers and choreographers.
The famous classical ballet dances were soon to be remembered as a part of ballet history and the new era of modernism in ballet was brought to the UK by Polish-born Marie Rambert.
Marie Rambert worked with Diaghiliev and picked up this new dynamic version of ballet, forming Ballet Rambert in 1919.
Today, there are worldwide and famous ballet companies all across the globe that have formed throughout the journey of ballet history.
The ballet companies are responsible for carrying and maintaining the great traditions and history of ballet, but also key in developing what we have for the future.
return from History of Ballet to Ballet Dancers Guide homepage

---
Share Your Thoughts on the History of Ballet!

Odette always likes to hear from you. Don't hold back!

The History of Ballet is such a big topic. I would love to hear your views and your ideas. Who have I not mentioned? What important events have I left out?

Please share your thoughts too!