Ballet Pointe shoes - Off to long to Start?
Ballet Pointe shoes - Off to long to Start?


Hi, I am a ten year old girl. I started ballet in 2007, so I started at just aged 5. I then took a break in 2011, but only for half a year, then started again. I teach myself now and have come on miles. My mum and I are going to see a pro pointe teacher, who sends up to 2 people to pointes at her class each day. I wanted to know in advance if I am ready. I started and quit gymnastics at the same times, so I can hold a high half pointe for 5 seconds. If I am too young for pointes, will I be able to go onto Demi pointes? Thank you. ~ Franchi
============================================
Reply by Odette
To:- Ballet Pointe shoes - Off to long to Start?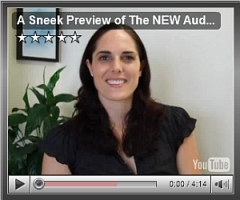 Remember, just like I did before I went en pointe, ballet students MUST take responsibility for their own strengthening prior to beginning pointe work.
Australian dancer, Lisa Howell has made a video which explains how pre-point strengthening works.
Don't leave it to your teacher!
You can watch this pre-pointe video
yourself here
(just wait for the page to load up then the video is on the top right of the page).
Hi Franchi,
Thank you for your message it is great to hear from you. It doesn't sound like you were off ballet for a huge amount of time, so I would think once you are back into classes again you will forget that you even took time off. It is always hard for me to say if you are ready, because it does really depend on your muscles, feet, strength and classes.
It seems as though you are under good guidance when you go to see your pro pointe teacher and it is really important to listen to everything she says for you.
If you want to really know the ins and outs to pointe, then take a look at expert Lisa Howell's pre-pointe video above. She can explain everything you must know, so it is worth taking a look at her ebook if you really want to be one step ahead.
Do not worry, you will be ready for pointe when the time is right for you. No matter what the other girls in your class do or when they start, you are on your own journey and it is best to keep working on your own progress.
That's why it's important to stay in touch with your teacher and don't be afraid to communicate with her. You can ask her questions too and speak up to see what more you can work on to start pointe.
Let me know your thoughts and keep in touch.
Best wishes,
Odette