Ballet Pointe Shoes - When will I get En Pointe?
by Fiona
(England)
Ballet Pointe Shoes - When will I get En Pointe?

I am just starting ballet this september and i am 14 years old. I have done ballet in the past up until i was 8 but i stopped. i have been doing modern dance for a few years now and i am at grade 4. i have been taking private ballet classes to get me up to speed with the rest of the class when i join in septemeber. i understand that you need very strong feet, ankles and legs to get you up onto pointe and that you need at least a couple of years of training, but how long do you think it will be until i can get on pointe?

============================================

Reply by Odette
To:- Ballet Pointe Shoes - When will I get En Pointe?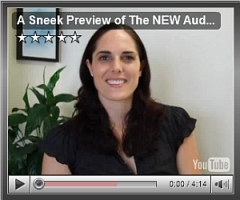 Remember, just like I did before I went en pointe, ballet students MUST take responsibility for their own strengthening prior to beginning pointe work.

Australian dancer, Lisa Howell has made a video which explains how pre-point strengthening works.

You can watch this pre-pointe video
yourself here (just wait for the page to load up then the video is on the top right of the page).


Hi Fiona,
Thank you for your message, it is really great to hear from you. You seem to already know all the correct answers on pointe shoes and it is true you need consistent, regular training until you will be able to dance on pointe.

If you take a look at Lisa Howell's video, then you will be able to get a more accurate idea to when you would be ready to start pointe. Lisa's ebook can give you every essential bit of advice to get you on pointe.

At the moment, focus on improving your ballet technqiue and remember to dance every move with the correct posture and ankle alignment, right from the beginning of ballet class. Then concentrate on your footwork and stability on demi-pointe as this is essential for pointe work.

There's no rush to begin pointe work until you are absolutely ready and your ballet teacher is the main person to guide this.

For now, you can look at the main things required for pointe and follow Lisa Howell's essential ebook as a guide.

Let me know your thoughts and keep in touch, I am always happy to help you.

Best wishes,
Odette
Join in and write your own page! It's easy to do. How? Simply click here to return to Ballet Pointe Shoes.