Career Development Plan - Advice on Ballet Technique
by Cortney
(Michigan)
Career Development Plan - Advice on Ballet Technique


Advice on starting ballet, technique, and how easily I could get on pointe.
I am seventeen and really love ballet, but my parents haven't had the money to enroll me into dance lessons at the local dance studio. I have researched technique and the basic positions and objectives of doing ballet, and I have been practicing all the time. I am also a cheerleader and very flexible. I would love to be able to do ballet and possibly get onto pointe. It may seem unrealistic, but I would like to be en pointe by the end of my senior year. I have been talking to my friends who are taking ballet and they give me tips on how to increase my turn out and the flexibility of my arches, and also how to get stronger leg muscles. I would greatly appreciate any help and advice you could give me.
Sincerely,
Cortney
============================================
Reply by Odette
To:- Career Development Plan - Advice on Ballet Technique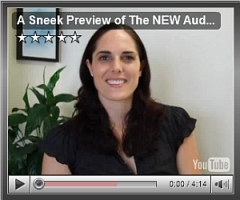 Remember, just like I did before I went en pointe, ballet students MUST take responsibility for their own strengthening prior to beginning pointe work.

Australian dancer, Lisa Howell has made a video which explains how pre-point strengthening works.

You can watch this pre-pointe video
yourself here
(just wait for the page to load up then
the video is on the top right of the page).
Hello Cortney,
Thank you for your query, it is a pleasure to hear from you.
Firstly, is there any possibility of you getting dance lessons? I understand money is a problem, but how about trying to get a sponsor/ scholarship or even one lesson as a birthday present?
It sounds like you are very dedicated to ballet. It is great that you have this work ethic and willing to do it all yourself, but a teacher would give that extra bit guidance to help you progress. I feel you would highly benefit from getting even just one ballet class to secure those basics.
Take a look at
ballet dance lesson
for extra advice on the technical skills in ballet.
Pointe work is an important stage for every dancer. It needs to be done carefully and sensibly, preferably under the guidance of a ballet teacher. The video above is very useful. It will give you an insight into how to get prepared for pointe work. In this video, Australian dancer, Lisa Howell has made a video which explains how pre-point strengthening works.
Also try pilates which will strengthen your core stability. The core strength comes from your abdominal muscles and it's important because it helps with your general strength, balance and stability as a dancer.
All the best,
Odette