Ballet Pointe Shoes - 9 Fouettes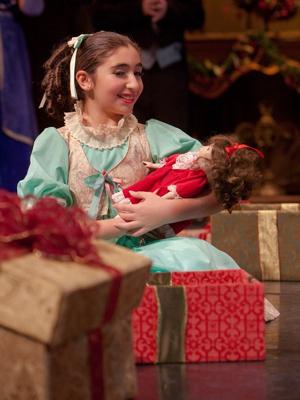 party girl
Ballet Pointe Shoes - 9 Fouettes


i have only been on pointe about a year i am getting a lot stronger with your tips but one class we had a substitute who wanted us to do a fouette on pointe i was a little scared but i knew i was strong enough, i had done 3 pirouettes in a row the day before and i have working my feet out. when my turn came i did one i was so happy i did not even realize i was still going i did not stop until i did 9 fouettes on ponite. i landed and everyone clapped i was so happy.
p.s i am 11 and i just made junior company. Thank you for your tips they helped
============================================
Reply by Odette
Ballet Pointe Shoes - 9 Fouettes
Hello,
Thank you so much for your ballet pointe shoes query, it is great to hear from you.
Wow, well done! I am so impressed by this fantastic accomplishment! That is great, you must be very happy! Fouettes are a very challenging step, especially with ballet pointe shoes so you have done superbly well. It is this strong determination and courage that will help you progress in ballet. Dancers always need a daring attitude to be brave enough to take risks and try new ballet moves, so well done. You are a true example and inspiration to others.
I am so glad my tips are helping you. Keep the good work up. Is this you in the photograph? It is beautiful.
Thank you and keep in touch.
Best Wishes,
Odette
ps.
To become the best dancer you can be, learn the Seven Secrets .....
go to my
'Seven Secrets of Ballet' page