Ballet Pointe Shoes - When Can I Wear Pointe Shoes?
Ballet Pointe Shoes - When Can I Wear Pointe Shoes?

What should I improve so I can be on pointe shoes already? what do teachers look for to recommend you to wear pointe shoes? I really wanna be on pointe shoes now I always feel like Im not good enough to be a good ballerina dancer because most of my classmates are wearing pointe shoes already even If they're dancing 3+ years already, I really want to catch up with them :( btw Im taking ballet for 8 months now :)

============================================

Reply by Odette
To:- Ballet Pointe Shoes - When Can I Wear Pointe Shoes?

Hello,
Thank you for contacting me on ballet pointe shoes, it is really great to hear from you.

Starting to wear pointe shoes is a very individual process and it depends on many factors like your level, strength and ankle stability. If you want to see more about how you can be on pointe shoes already, then I definitely recommend you looking through the excellent pre pointe book. You can watch this pre-pointe video
yourself here.

It is especially designed to guide you through exactly what you need to start pointe as soon as possible, as there are many important factors you need to be aware of for your precious feet.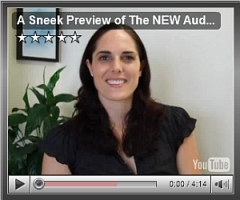 The ballet teachers will be looking for a strong overall technique in your dancing especially in your posture, feet and ankles. Pointe work takes so much strength and too avoid injuries, you have to be secure in your dancing. It is a good sign if your demi-pointe is stable, because on pointe you will need twice as much strength in your ankles.

You have not been taking ballet for a great deal of time, so I wouldn't worry too much about not starting pointe yet. I would give yourself some time to carefully read through the pre-pointe advice, you can be full of knowledge and get a head start to when you begin pointe.

Make sure you concentrate to keep progressing in your ballet technique and chat to your teacher about what more you can work on. It is also a good idea to ask her opinion on when you can start pointe work, because then you can get an indication to when it will be and what you can focus on.

Give yourself time to catch up, you have to remember that ballet is very challenging so it will take more time to master the technique. Don't worry though, you will get there but you must be patient and keep working hard every class.

Best wishes,
Odette

ps. To become the best dancer you can be, learn the Seven Secrets ..... go to my 'Seven Secrets of Ballet' page
Join in and write your own page! It's easy to do. How? Simply click here to return to Ballet Pointe Shoes.