Career Development Plan - An Orthodox Jew
by Kayla
(Los Angeles)
Career Development Plan - An Orthodox Jew


Hello Odette,
I'm a huge fan of this site and write you a lot of requests. This one is something I have been worrying about lately. I am an orthodox Jew which means I cannot perform in front of men or take classes with boys etc. Without much choice I was enrolled in a ballet studio not very professional and take 2 classes a week. Since I am on Pointe I don't feel that is enough class for me. I love ballet and wanted to be a ballet dancer ever since I was little (I'm 13 now). My dance teacher said I'm talented and I can go far in life. Can you give me advice on how to follow my dreams and not forsake my religion? Thank you
============================================
Reply by Odette
Career Development Plan - An Orthodox Jew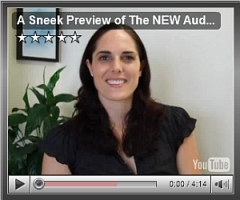 Remember, just like I did before I went en pointe, ballet students MUST take responsibility for their own strengthening prior to beginning pointe work.

Australian dancer, Lisa Howell has made a video which explains how pre-point strengthening works.

Don't leave it to your teacher!

You can watch this pre-pointe video
yourself here
(just wait for the page to load up then the video is on the top right of the page).
Hello Kayla,
Thank you for contacting me, it is a pleasure to hear from you.
Religion can often have demanding rules or expected behaviour, but if it affects your desired way of life
than perhaps talk to your family about your worries. Can they help you reassure you that you can follow your dreams? Explain how you feel and they may be able to find a further solution to your worries.
In terms of following your dreams in ballet, make sure you have read my Seven Secrets. If you can grasp these secrets it will make a positively big difference to your whole approach to ballet.
For extra guidance on pointe work, the video above is very useful. In this video, Australian dancer, Lisa Howell has made a video which explains how pre-point strengthening works which is crucial for young dancers.
It is crucial to follow the right steps if you want to become a professional dancer. If you are determined to fulfill your dreams in ballet, then follow the
personal development plan
which are the gradual stages to becoming a professional dancer.
It takes a lot of committed training in order to become a professional ballet dancer which is why most dancers go to train at vocational dance schools for their early years. There is no fast track to becoming a professional dancer, it takes years of dedicated training to build the strength of a professional. You have to commit to your training. Work hard, remember your corrections, push yourself and keep striving.
Keep your dreams alive.
All the best,
Odette
ps.
To become the best dancer you can be, learn the Seven Secrets .....
go to my
'Seven Secrets of Ballet' page