Career Development Plan - Professional Dreams
by Pinkgemstone
(USA)
Career Development Plan - Professional Dreams


Dear Odette,
I have been dancing for 10 years now and it is my life. I do ballet, tap, and contemporary. I am also on my studio competitive team. I have dreams of becoming a professional ballerina. However i feel that i'll never be good enough. In my class there is often favorites that the teachers have and therefore they get all of the parts. It's hard because one student who received an understudy part of a BIG role in the nutcracker says she doesn't even like ballet all that much. It makes me mad because no matter how hard i work i feel that i'll never get better. Out of the three dances we take i like ballet the most, i feel that i'll do anything for it. I have that dedication and passion but i need help to show it. I really want to take private lessons in just ballet because i feel if i do i will improve immensely. I want to show everyone what i'm capable of doing. However, i will probably never get private lessons and never become a great ballerina. I have what many call a dancer build i'm short and petite. My pointe shoes are tapered so they look very nice en pointe. I just want to improve, i don't want to be the best i just want to go to my full potential.
How can i pursue my dancing dreams and start to improve immensely?
-Pinkgemstone
============================================
Reply by Odette
To:- Career Development Plan - Professional Dreams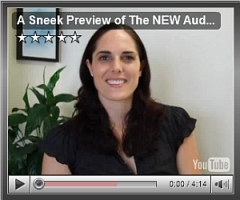 Remember, just like I did before I went en pointe, ballet students MUST take responsibility for their own strengthening prior to beginning pointe work.
Australian dancer, Lisa Howell has made a video which explains how pre-point strengthening works.
Don't leave it to your teacher!
You can watch this pre-pointe video
yourself here
(just wait for the page to load up then the video is on the top right of the page).
Hello,
Thank you for contacting me, it is a pleasure to hear from you. I am here to guide and help you pursue your dancing dreams.
In the video above, Australian dancer, Lisa Howell has made a video which explains how pre-point strengthening works. Top dancers always have to take intiative and learn for themselves, so research and build your knowledge to gather an understanding about the world of dance.
Whilst I may give you all
this valuable information, few dancers actually take it in and act on it.
The secret to success is mental discipline as well as physical ability. Along with the three physical secrets, the Seven Secrets, on the
'Seven Secrets of Ballet' page
, will give you the key answers of how to thrive in the dance world.
I can hear your passion and dedication so strongly, this is something you must always hold onto. Not many dancers have such a strong drive, yet this is one of the most important factors to progressing through your ballet dreams.
You have exactly the right passion, so I know you are capable of pursuing your dreams but it sounds like you do not have enough confidence in yourself. A lot to do with achieving, improving and pursuing you dreams comes from your mental attitude. Often, it is in your attitude and way of thinking that can hold you back.
It is easy to doubt yourself, but what do these negative thoughts do but hold you back even further? You can acknowledge these thoughts but must not let them get in your way to succeed.
You will improve immensely if you believe in yourself and have confidence. It sounds unbelieveable, but trust me, a positive frame of mind is the key to improving.
For example, as a young dancer, I only began to really improve when I did not hold back and kept focused on myself. Even if my mind was telling me I couldn't do it I still pushed through and proved myself wrong.
Stand in the front in ballet class or try those really difficult moves and push yourself to the maximum. Show your intelligence to your teachers too. Don't be afraid to talk to them and ask questions on your correcctions or about your progression. Make 'friends' with the teachers, so you can communicate with them and understand what more you can work on.
These are all the sorts of things you have to do to reach your maximum potential. You have to push yourself. Please please remind yourself of my seven secrets too and remember every single one of them! They are the key to building more confidence and belief in yourself.
Keep in touch and let me know how you are getting on.
Grab every opportunity!
Best Wishes,
Odette
ps.
To become the best dancer you can be, learn the Seven Secrets .....
go to my
'Seven Secrets of Ballet' page