Career Development Plan - Will I Ever Become Professional?
Career Development Plan - Will I Ever Become Professional?

Hi Odette

Firstly I love your website.

Anyway I am 13 and a half years old and I would really love to start ballet and I dream of becoming a professional. I have never danced before but I have done gymnastics at an early age. I have been working on my flexibility and strength and I believe that I almost have the right body for ballet. Skinny, long legs, hyperextension of the knees (and all these years I hated my knees but now I am so glad for them!) my arches are alright but not as good as I would like them to be. I wish I had gotten my dad's feet, he has AMAZING arches.

I have contacted my local ballet school and she said I should start in grade 4. Does this seem ok? Do you think I will fit in or just not know what I am doing. I would also like to take up a private class there as well. But the teacher said I may only be able to start ballet next year because all the students there are working on their performance at the end of the year and I have missed out on a lot so I might be 3 months away from being 14 when I actually start ballet.

Do you think I will ever catch up? I must admit, I am not the most coordinated but do you think if I try very hard and practice everyday I have a chance of going pro?
My parents are not very supportive either, they would rather me doing soccer and swimming but I have told them this is my passion and they have reluctantly agreed to let me start ballet but only if I do swimming as well, which I hate, but I NEED to do ballet.

Do you know of any stretches/exercises that will help me advance, or any secret tips you know of. I am sorry for this long question but I just love ballet so much.

Also, how long will it take to get on pointe, is it possible for it to take only a couple months if you have strong legs and ankles?
Thank you so much.
-Lpointe

============================================

Reply by Odette

To:- Career Development Plan - Will I Ever Become Professional?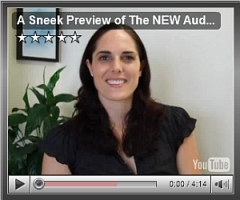 Remember, just like I did before I went en pointe, ballet students MUST take responsibility for their own strengthening prior to beginning pointe work.
Australian dancer, Lisa Howell has made a video which explains how pre-point strengthening works.
Don't leave it to your teacher!
You can watch this pre-pointe video
yourself here (just wait for the page to load up then the video is on the top right of the page).

Hello,

Thank you for contacting me, it is lovely to hear from you and I'm so glad you find my website helpful.

Listen to the video above, Australian dancer, Lisa Howell has made a video which explains how pre-point strengthening works.

Pointe work is very individual to the dancer to how long it will take to start. You won't be able to start right away, but you can build your understanding on pointe so you are prepared when you do start.

I can relate to you, as I also did gymnastics at an early age. I stopped gymnastics in order to concentrate on dance, but I do think it helped with the discipline and physical nature of ballet.

You seem intelligent and aware of your ability, which is a key aspect of becoming professional. You must always believe in yourself and find your way to reach the top, so don't ever let anyone stop you following your dream.

It shows great initiative to contact your ballet school, this is really good to do it for yourself and not rely on others.

When it comes to starting at your ballet school, it will be a case of going there and settling in to see which level is best for you. Sometimes you never know what will happen until you go, then it all usually falls into place. I suggest you follow the guidance of the teacher at first and see what works for you.

It is a good idea to take up private classes as this will give you the individual attention you need to progress quicker and improve as a dancer. If you are only able to start next year, then don't worry too much as it could be for the best. If you join now, the teacher is right as you could find yourself behind the others. Or if you want get to get started straight away then see what the teacher can offer. Listen to how you feel too and I know you make either option work.

I have confidence that you will be able to catch up. When put in a certain circumstance, you often have no choice but to catch up and push yourself. Just like any new place, it takes time to settle in but if you keep going you will find your way.
Co ordination is something that will come with practice. As you study more in ballet it will come naturally to you, but for now if you know it is your weakness then make it your focus to improve.

In order to progress, you have to be aware of both your strengths and weaknesses so it is a great skill to be able to evaluate yourself.

I understand your parents are not supportive, but to become a professional you will need support from those around you. Both financially and emotionally, it is hard to pursue this career without support. Talk to them and listen to what they have to say. If they want you to do swimming, then it is good for your aerobic fitness and will also keep them happy. Keep going and you will find their support.

Pilates is good exercise to build core stability and tone your muscles. Also once you begin your ballet classes you can talk to your teachers and ask for exercises specifically to strengthen what you need to work on.

To become the best dancer you can be, learn the Seven Secrets ..... go to my 'Seven Secrets of Ballet' page

Best Wishes,

Odette