Alvin Ailey
A Renowned Figure in Dance
Alvin Ailey is a name you want to remember. He transformed modern dance and became a legendary individual who accomplished his great goals.
You will be fascinated with Ailey's existence and touching story. Don't you just love this quote he once expressed -
"Dance is for everybody.
I believe that the dance came from the people and that it should always be delivered back to the people."
Ailey is recognized hugely for transforming African-American dancers in the 20th century.
He choreographed some of the best-known modern dance performances.
One of the most famous pieces is, "Revelations",  which is one of the most popular performance in modern dance. 
Ailey was an American dancer and choreographer who founded the world famous Alvin Ailey Dance Theater. He was born in January, 1931, and died in December, 1989.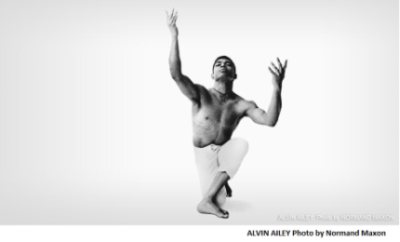 Despite not coming from the most fortunate circumstances, Ailey rose to success with a huge passion and intelligence to discover.
Born in Texas, Ailey's mother was just 17 years old when she had him. His father abandoned the family when he was only 6 months old. Ailey and his mother moved very often but they eventually settled in Los Angeles.
Ever since being a child, Ailey was creative and interested in the arts. It was during a junior high school trip to see the Ballet Russe de Monte Carlo that he first realized his interest for dance.
When Ailey was introduced to Lester Horton, who taught dance in Los Angeles, he discovered his true passion for dance even more. Ailey was given the opportunity to learn a variety of dance styles at Horton's dance school. He studied classical ballet, jazz, and Native American dance.
Despite his love for dance, Ailey was doubtful about become a professional dancer. He continued to work on his academics and studied Romance languages at various universities in California.
At twenty two, Ailey began to study full-time at Horton's school and joined The Horton Dance Company in 1953. Here, he studied even more art forms such as painting, acting, music, set design, and costuming, as well as ballet and other forms of modern and ethnic dance. This wide variety of art forms helped Ailey become a more a versatile individual for the dancing world.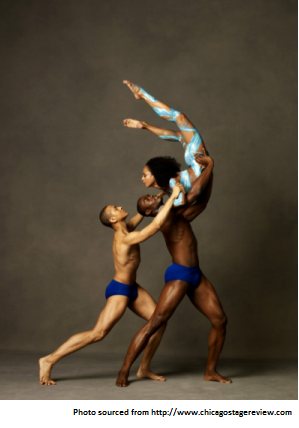 Horton soon became Ailey's inspiration and was an important influence to Ailey's dancing life.
Horton became Ailey's mentor and therefore Ailey was able to blossom both technically and artistically.
When Horton died in 1953, the company was left without an artistic director.
At the young of twenty-two, Ailey took over the company. Even though he had hardly any experience, he began choreographing, directing scene and costume designs and running rehearsal.
Ailey flourished within the role of director and in 1958 he created his own company, Alvin Ailey American Dance Theater.
The company soon became world famous and Ailey decided to leave dancing to choreograph and run his company.
Ailey created many leading modern dance performances with a style of dynamic, vibrant and emotive choreography. Some of his works include - Blues Suite, Revelations, The River and Cry.
return from Alvin Ailey to Ballet Dancers Guide homepage or alternatively back to Ballet Dancers