Bruno Tonioli
A Diverse Story in Dance
Bruno Tonioli has had a career in dance that shines with success. He has touched a diverse variety of professions in the small world of dance including choreography, television and fame.
He is now set to work alongside one of the greatest English ballerina's Darcey Bussell, in the new series of Strictly Come Dancing for 2012.
It is not just in ballet where dancers have to train, audition and build their way to success.
In other dance fields such as modern and theatre, it is just as competitive and full of eager young dancers.
Tonioli had to gradually build up his experience, just like in ballet.
Just like the many dancers today that strive to become a professional, Bruno left home when he was 18 to pursue a dancing career.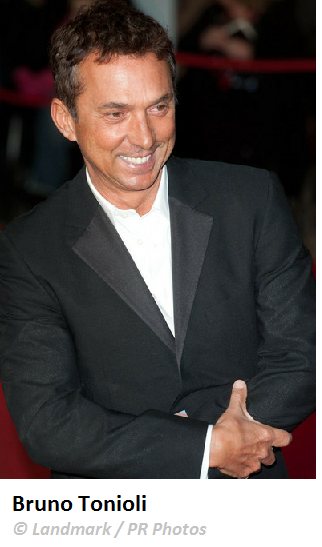 To succeed in any type of dance profession, you have to work hard and be patient to get the big opportunities you aspire to.
For ballet dancers, we train seriously for many of our younger years before branching out into the professional world and getting experience with ballet companies.
For Tonioli, he gradually built up his dance resume and performed on stage until he gained enough experience to get the chance to choreograph for big films like Ella Enchanted. He even appeared in Elton John's music video, "I'm Still Standing".
However it was not always easy for Tonioli. For many young, talented dancers it is extremely hard to afford all the costs that dance brings. Money was tight for Tonioli and both his parents had second jobs.
Tonioli came from a small town in northern Italy and was the only child of working-class parents. He went to Rome and started ballet lessons where his passion for dance truly began.
A quote from Bruno Tonioli says, "I started dancing before I could talk. At the age of three, I would leap on the table and dance if I heard music. It was something I had to do - as if my legs were moving for themselves."
He left Italy at the age of 18 and became a member of the Paris-based dance company La Grande Eugène. He later joined the Lindsay Kemp Company but worked mostly as a freelance dancer.
Like many dancers, Tonioli made the transition from dance to choreography. It is very common for dancers to branch into this field, but only few make it successful.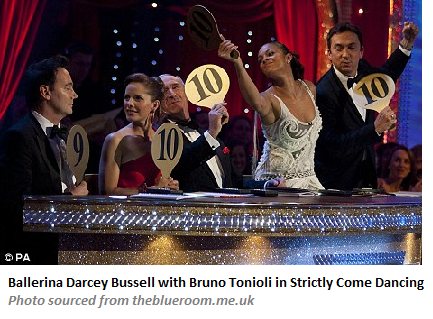 However, Bruno Tonioli became a renowned choreographer and his success gradually grew.
He worked in the music business as a choreographer for many music videos and stage shows.
He worked for pop bands, commercials and films.
Some of his artists include Tina Turner, The Rolling Stones and Freddie Mercury.
Tonioli is widely known today for his appearances on TV dancing shows. He has been judge on the UK television dance competition, Strictly Come Dancing. Also the American version, Dancing with the Stars. He also co-created and appeared on the BBC talent show, DanceX.
Tonioli still very much supports the dance world and even attended the English National Ballet's 60th Anniversary in London, 2010.
Tonioli has had a very diverse career within so many aspects of the dancing world. He is an inspiration to any type of young dancer and shows how successful you can be if you don't give up and follow your ambition.
return from Bruno Tonioli to Ballet Dancers Guide homepage or alternatively back to Career Development Plan