Dance Leotards
The Perfect Buy Online
If you are looking for dance leotards, then let me first tell you the essential tips to help you find the perfect leotard. I can tell you WHERE, WHY and WHAT you need to think about before you go ahead and buy your leotard!
Leotards are essential garments for dancers to wear everyday for rehearsals, classes and auditions.
You want to make sure you find the ideal leotard by following my key tips.
There are two best places to find a dance leotard: online or in a dance shop.
When you buy leotards online, you have a MASSIVE amount of choice to find exactly what you are looking for. You don't have to search around from shop to shop and then to find out the leotard you love doesn't have your size.
Instead, you can browse from website to website and investigate to see which leotard you really want.
What's even better, is if that particular dance website doesn't have the colour or size you want, then I guarantee another site will... that is the beauty of shopping online!
You can can get stacks of variety of leotards online, but the only thing is you won't be able to try it on beforehand. That s why have to be extra alert and listen to these following essential elements...
Size
Leotards will generally be available in the sizes petit, small, medium or large. Online websites tend to be efficient with their sizing and always have a lot of stock, as well as a sizing chart if you are unsure of your size.
Remember, each brand of leotard can vary slightly in their sizing so make sure you look closely at the sizing choices.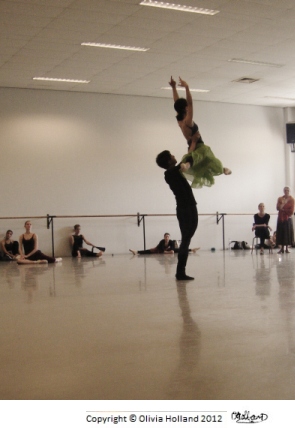 Material
Most dance leotards are made with cotton, lycra, nylon. When you are ordering online, make sure you double check the material because you can't always tell from the pictures.
It may come in a shiny nylon material when you expected it to be cotton, so just be ultra aware.
Lining
The majority of leotards nowadays are fully lined anyway or have a shelf bra lining.
When ordering online just look to see if the leotard is lined, because this is more comforting and reassures you that you don't need to wear a bra of any sort underneath.
Style
Here are the names of some styles which you may come across when searching for leotards -
Camisole Leotard (Thin, spaghetti straps)

Tank Leotard (Slightly thicker straps)

Cap-Sleeved Leotard

Long-Sleeved Leotard

You can look at the pictures of the dancers wearing the leotards to get an idea of how the leotard will look on your body.
You will then be able to gather an opinion on whether you like the colour, neckline, sleeve length and cut.

The price of dance leotards can vary hugely. It will depend on the brand, style and which store or site you are buying from.
You can usually find more of a bargain online, but you will get charged slightly for postage and packaging too. On average, you can get a basic leotard for around £10 or for a more luxury, fancy leotard around £30.
return from Dance Leotards to Ballet Dancers Guide homepage or alternatively back to Ballet Supplies