Dance Software
Be Creative
One of the greatest dance choreographers, Merce Cunningham, used dance software for much of his life. He became a new leader in technologies to the arts and part of the team to bring choreographic ideas to life into 3D animations.
The dance software program developed to the ideal tool to choreograph. It develops the skills of your imagination and you can see the movement from any angle whilst zooming and tilting the view.
The figures become almost like real dancers in front of you.
You can plan out your ideas and blend movements to mix and match sequences.
The program inspires you and to explore choreography and create something beyond your imagination.
There are many types of software which you can download and purchase for your computer. It can not just be used for choreography but also teaching and practicing.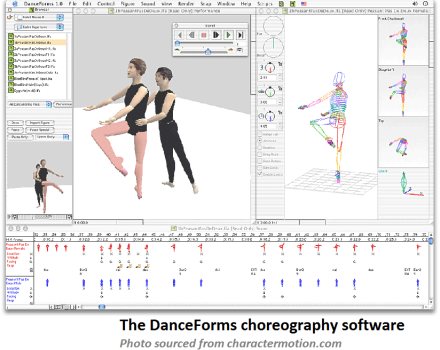 Merce Cunningham is a huge creative influence in American Dance. Cunningham had a lifelong passion for the arts and became both a great dancer and choreographer, as well as the leader of the Merce Cunningham Dance Company.
In 1970, Cunningham explored dance on film and Cunningham began using the computer program 'Dance Forums' to choreograph. By 1991 and, each one of his works made valuable use of the software program.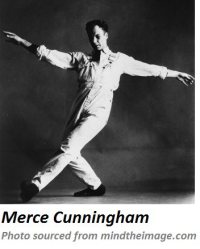 It is an interesting area for dancers to explore choreography and experiment with the possibilities of this art form.
All dancers are capable of choreographing, but sometimes you need that extra boost to set your creativity. It takes great skill to produce something new and create a piece of work in dance.
Cunningham was an incredible creative figure and choreographic genius success, he had an artistic vision which was one of a kind.
"You have to love dancing to stick to it. It gives you nothing back, no manuscripts to store away, no paintings to show on walls and maybe hang in museums, no poems to be printed and sold, nothing but that single fleeting moment when you feel alive. It is not for unsteady souls." -Merce Cunningham
return from Dance Software to Ballet Dancers Guide homepage or alternatively back to Career Development Plan