Paris Opera Ballet
Glowing Ballet Dancers
Paris Opera Ballet is one of the world's leading classical ballet companies. It has a grand total of over 150 skilled professional dancers, making it a center of excellence and glowing talent.
Nearly all of the ballet dancers in the company have trained at the Paris Opera School. The school has a renowned reputation itself, with many of the young dancers joining the corps de ballet as early as 16 years old.
The famous ballerina, Sylvie Guillem, is one of the legendary stars from the Paris Opera.
Guillem trained at the Paris Opera School and by just the age of 19, she became the youngest étoile in the main company.
To be an étoile in Paris Opera, it is the highest rank you could reach for a female dancer.
It proves incredibly tough to gain a precious place in the prestigious Paris Opera. Ballet dancers from all over the world audition each year to join the company, but only a select few get chosen.
Most of the dancers chosen by the director are from the Paris Opera School. The school enrolls the young dancers in the highest standard of training and gives the chance for a greater exposure to the famed Paris Opera company.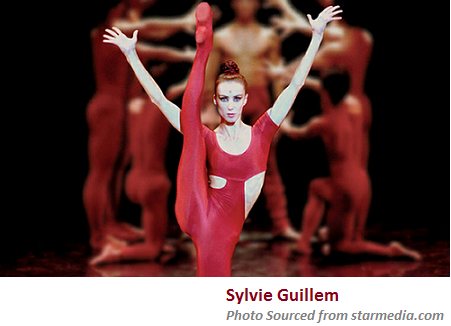 Sylvie Guillem was just 11 when she began her training at the Paris Opera Ballet School. Her potential was immediately spotted when she was selected to join the main company and soon become an international star.
General Information
Official Name: Opéra National de Paris
Year Founded: 1669
Current Artistic Director: Brigitte Lefèvre
Location: Paris, Palais Garnier
Associated School: Paris Opera School
The company performs 180 performances per year, which is a considerably large amount for the average ballet company. Yet, this is Paris opera: famed, loved and gifted with 157 of the finest ballet dancers.
The dancers in the company follow a distinct career path and rise up through the different levels of rank: quadrille, coryphée, sujet, premier danseur.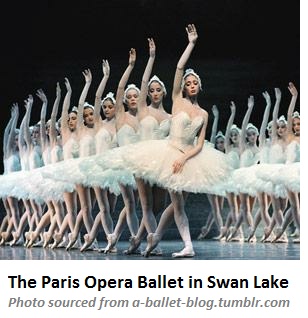 The highest is étoiles, which only 16 of the 157 dancers will make it to this top rank.
The whole company is located at the magnificent Palais Garnier, which is an elegant Opera house in the busy city of Paris. There are separate rehearsal rooms inside the grand building for the ballet dancers to rehearse and practice each day.
Often, the performances are also held at Opéra Bastille where there are even more rehearsal studios for the hard-working company to prepare in.
The Paris Opera ballet is famous, the dancers are legendary and the company continues to draw the world into their success.
return from Paris Opera Ballet to Ballet Dancers Guide homepage or alternatively back to Ballet Companies