Pointe Ballet Shoes
Are you Ready?
Pointe ballet shoes are the main supply for every ballerina and they fascinate the eyes of many people. The glowing satin material, perfect mold and shiny pink make every little dancer burst with excitement to get their first pair of pointe shoes.
The pointe shoes allow you to dance on the tips of your toes, but the shoes are not magic and it is mostly YOU who has to put in all the work! You have to listen really carefully in your classes and make sure you follow the correct technique.
Although your pointe classes will begin very gradually, it is smart to be one step ahead and know the details for pointe work.
You can easily learn the rights and wrongs to pointe, but it is up to you if you want to put the extra effort in.
It will be worth it, because as you keep working hard you you will feel the achievement dancing gracefully on pointe.
Just when you go to buy your pointe shoes is the most exciting stage, then rising onto pointe and going to your first class! Pointe work will mean a lot to every young dancer and you want to work your best to not have any pain or trouble on pointe.
There are many little tips and tricks that can really help you excel on pointe. The Australian dancer, Lisa Howell has made a video which explains how you can strengthen your feet and avoid common injuries when studying pointe.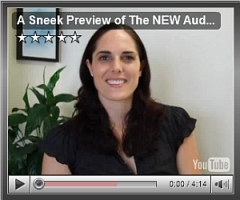 Remember, just like I did before I went en pointe, ballet students MUST take responsibility for their own strengthening prior to beginning pointe work.
Don't leave it to your teacher!
You can watch this pre-pointe video yourself here (just wait for the page to load up then the video is on the top right of the page).


Sometimes it can feel like you have MASSES to learn and it may feel impossible to achieve. The everyday training you do in ballet class will be making you stronger, so you must keep working hard and make valuable use of every second.
Be sure to take careful note of Lisa's pre-pointe video to avoid possible future trouble. Knowledge is everything when it comes to these things.
When a dancer begins to wear pointe ballet shoes, it can depend on many factors. Your ballet teachers will be the main guide to when you start pointe but your age, your level and your strength will be taken into consideration.
I began pointe at aged 11, with many of the other girls at my vocational dance school. It is really important to start at the right level, because if you begin too soon then it can cause an injury especially in the future.
Remember that you have to had study ballet for a long enough time to enable you to start pointe. It takes a while to grasp the basic posture, co ordination and balance before you even start to think about dancing on the tips of your toes!
If you feel as though you are ready for pointe ballet shoes, then reflect how long you have studied ballet and think about how stable you are in your classes.
If you are not quite ready for pointe work yet, then don't be discouraged, you just have to wait to build that little bit more strength and stability.
Don't forget, the best things are worth waiting for!
return from Pointe Ballet Shoes to Ballet Dancers Guide homepage or alternatively back to Ballet Pointe Shoes