Ballet Apparel
Your Dance Wear Essentials
Ballet apparel is essential to all dancers. Of course you want to look your best in ballet, so lets first find out all the best brands and styles, as well as some of my personal favourites.

There are an endless amount of ballet garments accessible for you to buy whether it be tutus, leotards or accessories. How do you know you actually need?
Every dancer wants to feel snug in their ballet clothes.
Yet you also want to have light layers so that it is covenient when you begin to warm up.
It is important to wear clothes that keep your muscles warm for all your dance classes.
Professional dancers LOVE to keep wrapped up warm to start their daily ballet class. The warmer they get, the more supple their muscles are and the better they feel to dance. As legendary ballerina Darcey Bussell once said, "Dancers love to sweat. It lubricates the machinery."
Here are some sneak-peak snap shots at REAL professional dancers in rehearsal wearing their everyday ballet apparel -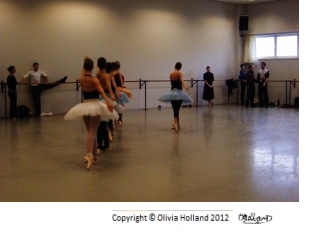 A typical ballet dancer has leg warmers, tights, leotards, shorts, jumpers and sometimes wears this all worn at once. If a dancer is cold, it is not a happy one!

My personal favourite ballet apparel outfit is my knitted acrylic shorts, grape-colour leotard and cut off pink tights. As well as a soft acrylic knitted unitard to keep me cosy until I get warm.
Here are some tips on th basic ballet essentials and my other favourite ballet apparel -
Leotards
Styles - Camisole, cap sleeved, short sleeved or long sleeved leotard.
Brands - Plume, Bloch and Capezio.
You can get really fancy styles leotards with lace, which is ultra sophisticated and makes me feel that bit more glam. Also, a splash of colour always brightens my day and I love to wear purple, navy or raspberry colors.
Dance Warm Ups

Styles - Knitted shorts and crop tops, leggings, cardigans and ankle warmers.
Brands - Dansez, Bloch, Intermezzo and Capezio.
Like I said, a dancer can never be too snug. I love all my knitted warm up gear to start me off before ballet class.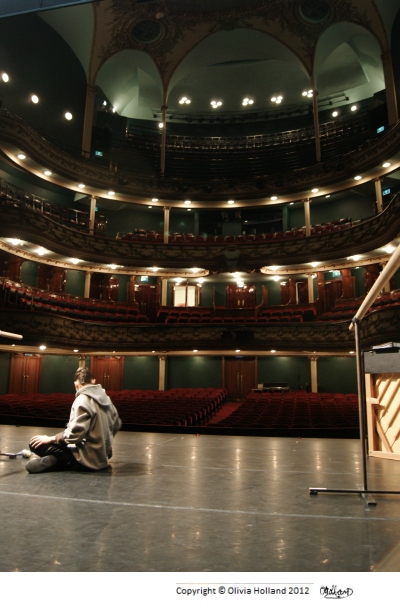 Tutus and Skirts
Styles - Camisole, practice and romantic tutus, circular and wrap over skirts
Brands - Intermezzo and Plume tutus
I am a great fan of skirts, especially my chiffon floral print wrap skirt which is perfect to wear with any leotard. A basic, black wrap skirt is also a MUST for any professional dancer!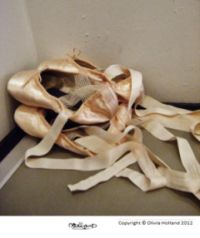 Ballet Tights
Styles - Fully footed, convertible or footless.
Brands - Bloch, Capezio and Plume
In school, I always had to wear pink tights as a student. When you join a company, there is much more freedom on your ballet wear. A lot of the dancers wear leggings, pink or black, and add more style to their clothing in class.
Ballet Flat Shoes
Styles - For beginners and professional ballet dancers you can find soft shoes in varieties of leather, canvas or satin, full sole or split sole.
Pointe Shoes
Brands - Bloch, Sansha, Capezio, Gaynor Minden, Freed.
Accessories - Ribbon, Animal wool, Elastic, Toe tape, Space Makers, Jelly Toes, Toe pads, Shellac, Resin.
You can find nearly of these garments online and I know that ballet accessories can be expensive, which is why you can sometimes just get a few essentials at a time.
Remember though, ballet apparel is necessary and it's all a part of being a dancer. So, why don't you treat yourself and buy an ultra smart new ballet garment to lighten up your day.
return from Ballet Apparel to Ballet Dancers Guide homepage or alternatively back to Ballet Exercises