Ballet Clothes
What T

o Wea

r As A D

anc

er
Ballet clothes are a key part of your wardrobe for every dancer. You always want your clothes to be comfortable, fitting and flattering. It is just as important to FEEL good in your clothes as LOOK good, so lets take a closer look at the essential ballet clothes for a dancer.
You will mostly always see the female ballet dancers with their pink tights and ballet leotards. This is traditional for the girls to wear and for the male ballet dancers, it is a unitard or a leotard with a dance belt and tights.
Your clothes have to be tightly fitted and light materials, so they don't stop you working your body in ballet class.
But when you spend all day dancing, you want to be warm and snug too.
Forget those glittering tutus and sparkly dresses for now! Lets get the basic essentials right first.

Ballet Clothes
If you walk into a room of professional dancers, you will see them all snug in their warm up gear and wrapped up in their leg warmers. It is only until the very last minute and curtain up on stage that they will take off their woolen warmers to be bare in pink tights and a tutu...
Of course, it is very different for training and student dancers. The teachers expect all the young dancers to take off all the 'baggies' so they can see every muscle working in your tights and leotards.
This is not to say professional dancers NEVER take off their ballet clothes, because sometimes the directors expect to see a tidy look without warm ups on. Or if there is a lot of pas de deux or partnering, the male dancer needs to lift the gir without extra clothes.
The essential ballet clothes for a dancer includes leotards, tights and warm ups. Lets take a closer look! -
Ballet Leotards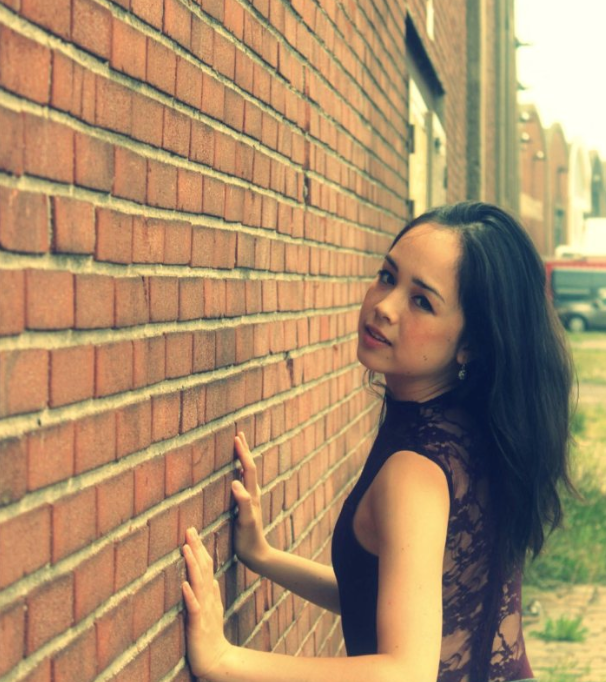 There are plenty of different leotards to buy with elegant patterns, colours and materials. When you are in school, you are most probably expected to wear a standard leotard and colour that is appropriate to the class.
When I first started dance at my local dance school, we could wear darker colours like black or navy. But when I entered a vocational dance school there was more of a structure and we had a different colour for each year group.
Traditionally, the leotard leg cut is fairly low on the hip but the modern versions are growing to be more high cut, which presumably makes the legs look longer.
The most common sleeve length for female ballet dancers is thin straps, which is called a camisole leotard. You can also get cap sleeved and long sleeved.
The traditional neckline for a ballet leotard is round and wide, but there are many other styles such a V-necks and halter top necklines.
The great thing about most modern leotards is that they are fully lined. That makes it not essential to feel the need to wear a bra of any sort underneath.
Ballet Tights

What Ruins Most Dancers?
Most trainee dancers ultimately fail... WHY?
Find out from Odette for free...
There are lots of different brands of ballet tights you can buy such as Bloch, Plume and Capezio.
The most important thing I was constantly trying to find with my ballet tights, was not to make them ladder!
Sometimes, I would have a brand new pair of tights and already they would get a hole or a ladder.
The material is so fine and delicate, so you must really be careful. You can't stop your ballet tights from laddering, but if they do it helps to put some clear nail varnish on the end of the ladder to stop it from laddering any further.
Accessories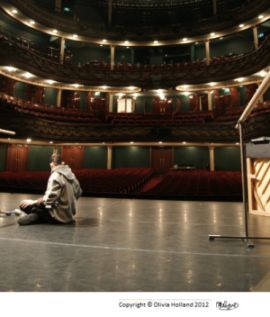 There are so many dance accessories, it is almost too tempting to have a shopping spree and buy them all! There are knitted shorts and crop tops, cardigans, leggings and ankle warmers... all of which make you feel ready and warm both before and after class.
In your ballet class, you most likely will be expected to take off all your extra accessories. But it is on those cold winter days, or those additional rehearsals that you will probably thank yourself for buying some leg warmers or woolen cardigans.
Especially if you have a tight muscle or sore injury that needs to be kept warm, most dancers will own a pair of leg warmers or knitted shorts just incase.
There's so much variety on ballet clothes nowadays, you'll never find yourself stuck with what to get. The choice with ballet clothes is very large, so it can only get bigger and better!
return from Ballet Clothes to Ballet Dancers Guide homepage or alternatively back to Ballet Costumes