San Francisco Ballet
A World Class Company
San Francisco Ballet is famous for its talented ballet dancers, rich history and worldwide success. Along with the other few classically renowned ballet companies, San Francisco is a place many young dancers dream to go to.
Like nearly every ballet company, San Francisco has an associated ballet school which means these young dancers can look up to the great professionals and aspire to reach their level.
The school offers a training program for those who wish to become a professional dancer.
It is an elite place to be and students have gone on to dance in top ballet companies around the world.
Some of the places include Ballet San Jose, Boston Ballet, Houston Ballet, Joffrey Ballet and Miami City Ballet.
San Francisco Ballet is America's oldest professional ballet company and along with New York City Ballet and American Ballet Theatre, it is one of the three largest ballet companies in the United States.
General Information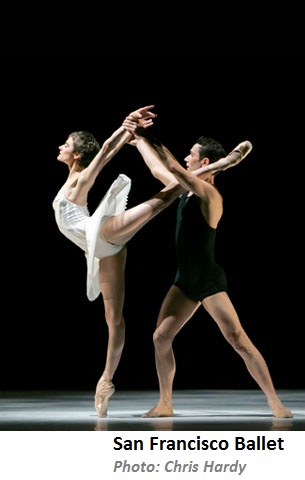 Name: San Francisco Ballet
Previous Names: San Francisco Opera Ballet
Year Founded: 1933
Current Artistic Director Helgi Tomasson
Official website: www.sfballet.org  
Brief history
San Francisco was founded in 1933 originally its main purpose was to train dancers perform full-length opera productions, so it was named the San Francisco Opera Ballet.
However, in 1942 the company split in two and created separate companies for ballet and opera. Therefore, TSan Francisco Ballet was formed.
The company gradually began to broaden their travels and established themselves as a significant part in America's ballet. In 1957, they were the first American ballet company to tour the Far East, performing in eleven Asian nations.
In 1972, Lew Christensen brought the company to its home in the War Memorial Opera House and named the theatre as its official residence.
Dancers
San Francisco is known for having some of the world's most skilled ballet dancers. Many of the dancer's are trained from the associated school and become lucky enough to join the main company.
Both the company and the school were established in 1933 and today the school is directed by Helgi Tomasson, attracting students from around the world. It trains approximately 350 young dancers yearly.
Repertoire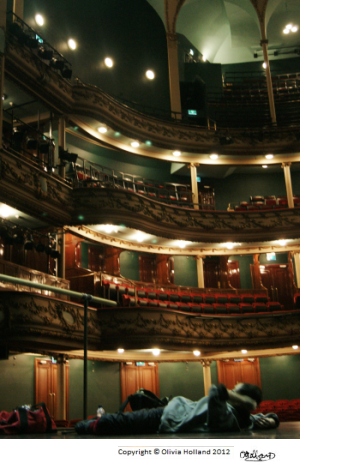 A famous ballet company like this has an almost dream-like repertoire and perform the most magnificent pieces, including the stylized work by the famous George Balanchine.
Other legendary choreographers include Sir Frederick Ashton, August Bournonville and Wayne McGregor just to name a few.  
The company performs as many as 100 shows per year, which should be enough to keep the dancer's freshly inspired and busy with a challenge of different performances.
The company tours internationally and in prominant cities such as London and Paris, succeeding to share their treasured talent and gladly show off to the world.
return from San Francisco Ballet to Ballet Dancers Guide homepage or alternatively back to Ballet Companies